Book a Heathrow Minicab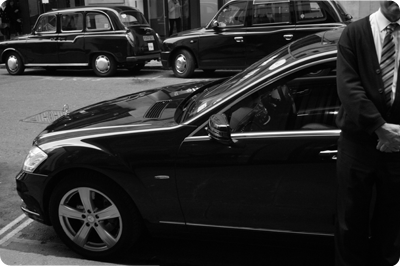 Located to the far west of Greater London, Heathrow is one of Europe's busiest airports. An astonishing average of 190,000 passengers pass through its terminals every day, a figure that dwarfs even the largest of its competitors in Britain. It acts as the capital's greatest travel hub and the sheer number of vehicles in the area is really quite staggering. A Heathrow Minicab is probably one of the most common sights in all of London and countless cabs are dedicated purely to serving the rush of people that come flooding out of the terminals throughout the day and night. There are also tubes, coaches and minibuses that exist almost purely to ease congestion.
The Best in the Business Rely on Location
Waiting for a Heathrow Minicab can often take upwards of 30 minutes during particularly busy periods. Those that don't pre-book find themselves in a sticky situation as competition for every cab is fierce and those with particularly large or awkward luggages can often find themselves passed over in favour of a more simple job. The best way to beat the queues is to order a Heathrow minicab well in advance from quality firm like Olimpicars, but such a quality company will always endeavour to send a car as quickly as possible to minimise any inconvenience suffered.
That's why the best in the business rely on such companies for their transport. Public services are frequently late and vastly overcrowded, which is bound to cause stress and undue hassle to anyone using them. They know that before they even land, an elite company like Olimpicars will have minicab Heathrow bound, and they won't have to bother with any additional hassle. There won't be any of the usual strife and soon they'll be enjoying the comfortable interior of a cab, making it easy to focus on the reasons that there are in the capital in the first place.
Travel Without a Hitch
Those trying to get to Heathrow from the capital will also suffer from similar issues. Anyone in the know will make sure that things go off without a hitch by getting a Minicab to Heathrow airport and avoid the crush of public transport. Why travel in such conditions when such a fine alternative is available? It's one that will take any travelling businessman past all of the crowds and make sure that he's there exactly when he wants to be, rather than waiting forlornly on a packed tube station, waiting to hear the latest on another delayed service.
One particularly handy useful advantage of getting a minicab to Heathrow is what some refer to as door to door. Simply put, it's a service that goes the entire distance without interruption and transfers. There is no waiting for a connecting train or glancing worriedly at watches as one late service forces more and more delays for countless passengers. A simple call to Olimpicars and they could have been there with time to spare, having travelled the entire distance via a highly reliable Minicab from London to Heathrow.